Our
Story
The Fateh Foundation, a mission-driven non-profit foundation, organized an event where scouts from Pack 1699 planted trees to give back to Mother Nature. The girls of Webelos 2, with the help of their Den Leaders and Committee Planners, organized and decided what and where to plant
On the early morning of April 3rd was when we planted the trees. We were anxious and excited to see what we would learn. We planted at Fremont Gurdwara Sahib in Fremont, California. It was a beautiful place with an open space and hills around us. The Wolf, Bear, Tigers and Webelo dens came together to do the Scout oath, law, and outdoor code. We planted 10 total trees, 5 Flowering Plum and 5 Chinese Pistache trees. We chose these trees after doing some research on some of the best shady trees. We wanted to make a difference to our home, the earth, and we planted these trees to make the earth a better place and to restore our earth's climate.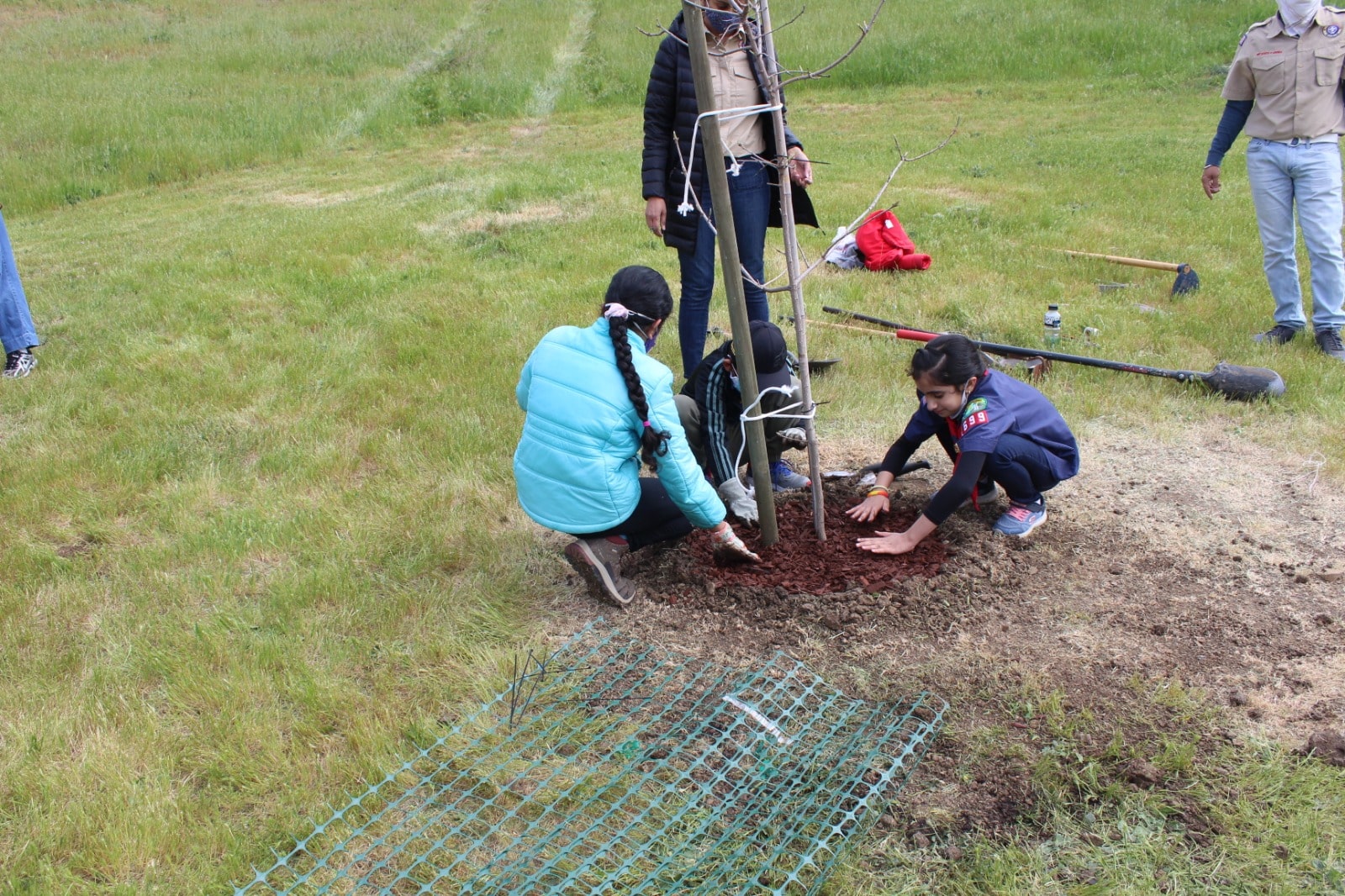 Some of the 10 holes were dug but not all of them. The diggers weren't expecting the scouts to reach this early to start the tree planting. By reaching early, we surprised them. Since the holes weren't fully dug yet, we helped them dig. The supplies we used were dutch hoes, pickaxes, hole diggers, and shovels.
Den leaders and committee planners helped with this process, planning the entire event with precision They both helped organize this event and helped everyone with planting their trees. Every adult there was supporting and encouraging. There were many other things, such as a beautiful view, plus a drone to record us planting trees, eating and sometimes playing with it. But that led us to losing it. So a valuable lesson to learn here, never play with things you know nothing about kids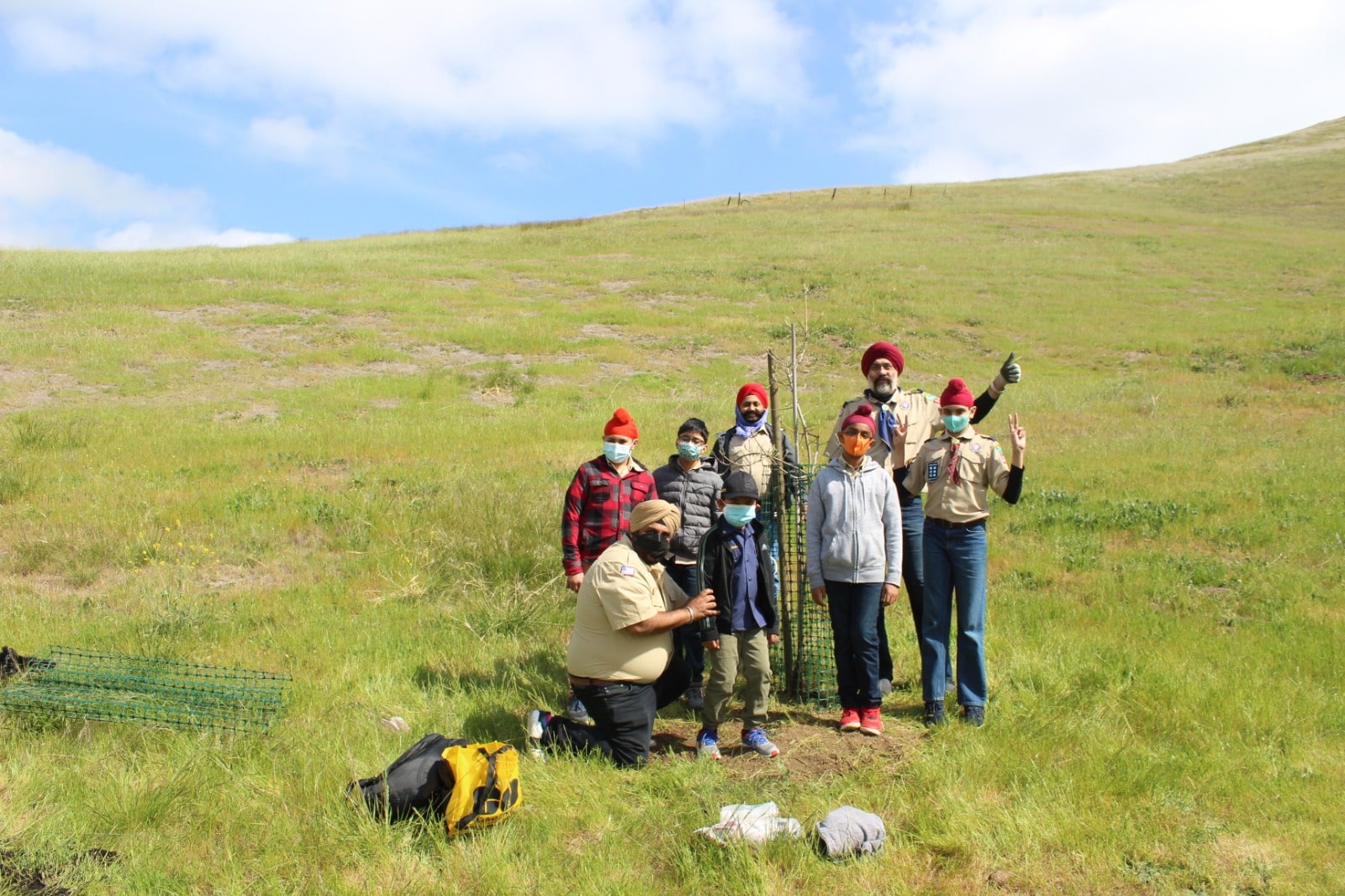 We continued planting, helping the tree into its new home. We filled the holes with soil and then covered them with tanbark, while putting wooden poles next to the trees to help support them. We also decided to put fences around the trees to protect them.
We did the same on April 4th, the next day, this time in San Jose Gurdwara, in San Jose, California, with fewer trees. We followed more experienced scouts of Pack 1699 while planting the trees there. We eventually finished planting the trees and after that we relaxed and even climbed one of the steep hills
My den- Taranjot, Raspreet, and Arshpreet - decided that we would visit these trees in the future, to see their growth. During this experience we followed the outdoor code - Be clean in our outdoor manners. Be careful with fire. Be considerate in the outdoors. Be conservation minded - We cleaned the premises and were careful with the trees.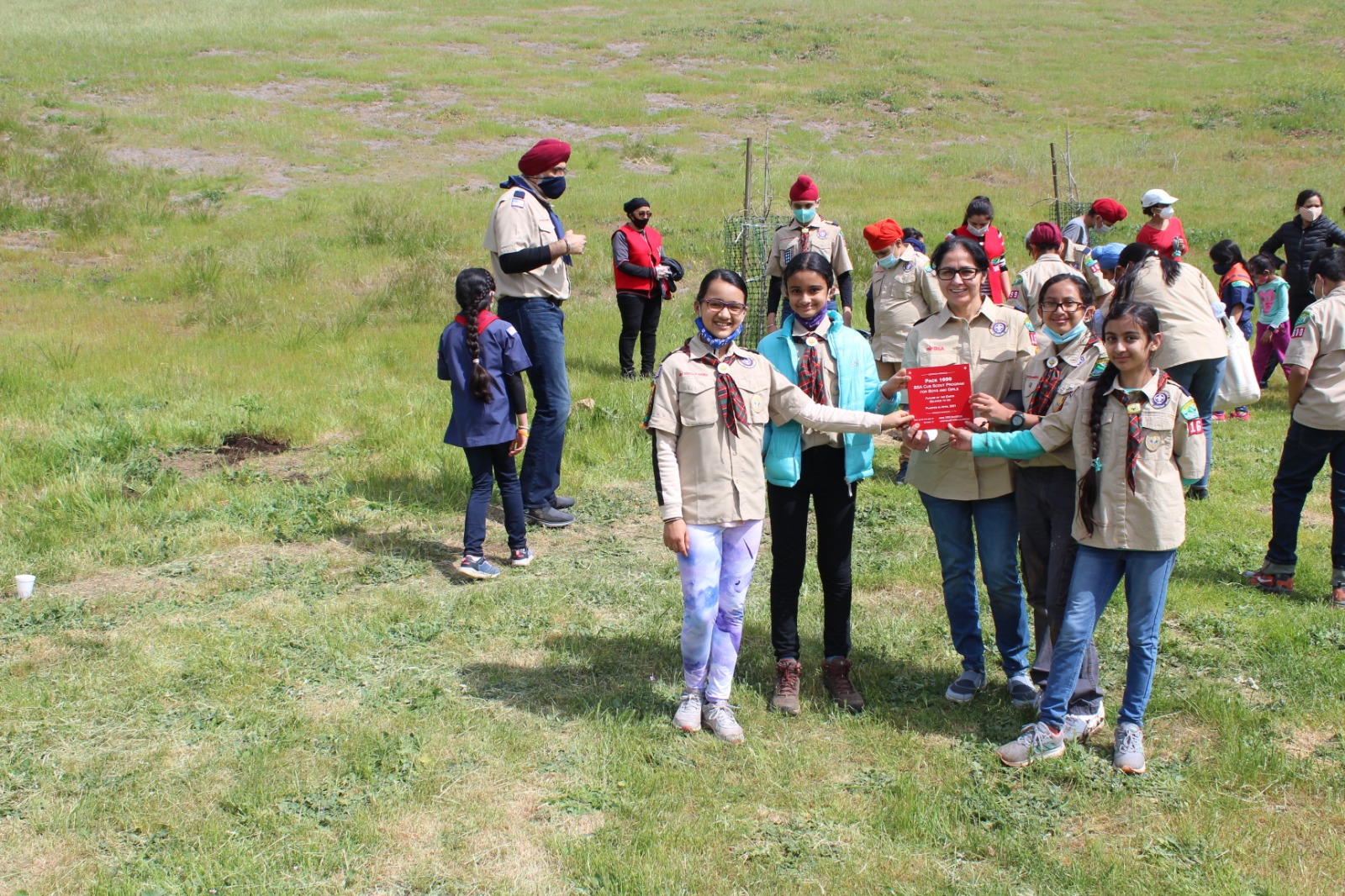 Our
Experience
Overall, the experience was super fun since we got to do it with our pack and friends. We encourage everyone including, youth and others to plant trees to help the earth we live on.